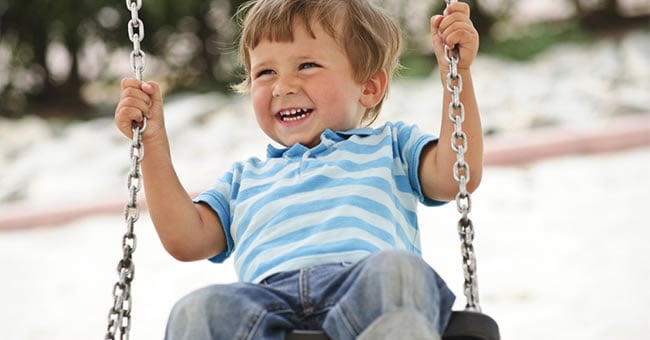 People often think that the purpose of a playground is to support recess time, help children develop social skills, and provide opportunities for physical activity, but a playground can do much more than that. Your school's playground can support learning in a variety of subjects and be utilized in your lesson plans, especially when it comes to science.
The playground is a natural place to teach children about science, because they get to have first-hand experiences with the concepts you are teaching them. Here are five science concepts you can incorporate in your lesson plans and have children explore on the playground:
Physics, Motion, and Gravity – Sliding down slides and swinging on swings are both great ways for children to learn about motion, friction, gravity, and other related concepts.
Balance – Children can also learn about balance as they try to stay on a balance beam or as they climb a jungle gym or another type of climbing frame.
Light and Shadow – Help children learn about light and shadow by talking about why shadows change and by having children measure or outline shadows at different times of the day to help them better understand how light and shadow influence one another.
Weather – Set up a weather station on your school's playground to help children learn about atmospheric pressure, humidity, temperature, and other weather-related concepts. You can also talk with students about the short- and long-term impacts weather has on nature and different playground structures.
Life Science (Animals and Insects) – Help children learn different concepts of life science by talking about the different animals and insects they may find on the playground at different times of the year.
For all of these concepts, you can start introducing them to the children in your care by using relevant, developmentally appropriate terms when talking about what happens as they slide and swing or why their shadows look different at various times during the day. You can then expand the learning opportunities for older children by asking them for their input and coming up with experiments (e.g., putting something on a slide that causes children to slow down due to friction or keeping track of the different animals and insects they see on the playground each day) to help them further understand science concepts.
Browse our science section for a variety of materials you can use to help children explore science on the playground. Be sure to check out our Insights and Inspirations section for more information about outdoor learning and a variety of other subjects.