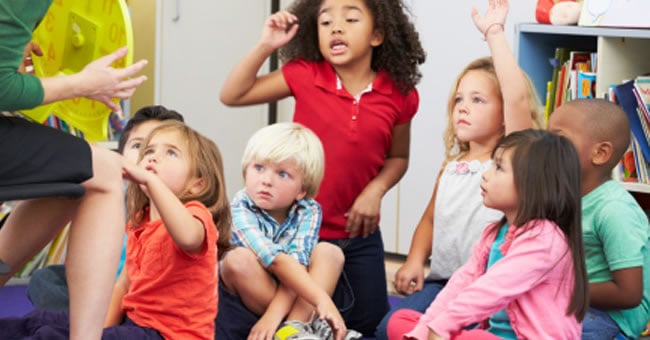 Explaining why time changes two times each year in many countries and in most of the United States is a part of helping children learn and develop their time-telling skills. With the purpose and history of daylight saving time often being misconstrued, sharing the correct information about daylight saving time with children is essential to their understanding. Here are a few tips and ideas for you to keep in mind as you explain daylight saving time to the children in your care:
Find information about the purpose and history of daylight saving time from credible sources, such as the United States Naval Observatory or History Channel websites. Double-check your knowledge of daylight saving time before talking with children—you may be surprised by what you find.
Talk to children about the words "backward" and "forward" and how they apply to daylight saving time.
If children are still learning to tell time, use an oversized clock to show them how time falls back and springs forward when daylight saving time ends and begins each year.
Encourage children to create their own clock craft or draw a picture representing the time change.
Daylight saving time begins on the second Sunday in March, and it ends on the first Sunday in November. Be sure to talk about daylight saving time with your students the Friday before the time changes and ask them to remind their parents about the time change.
Celebrate daylight saving time by reading a book about time to children or taking a vote on whether students like or dislike the time change. You could make a chart and/or graph that represent their answers as part of a bigger math lesson. Another fun option would be to throw a backward or forward celebration as part of the festivities leading up to daylight saving time.
Are you looking for educational materials to help children learn to tell time? Check out the related items list or browse the items in the Time and Calendars category of our Math section.