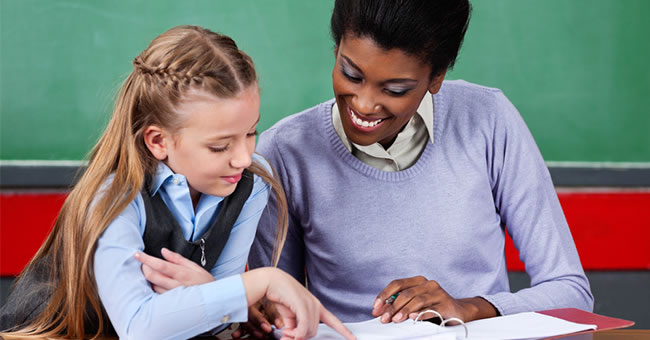 Are you pleased with how your differentiation strategies are helping students? If they're not working as well as you would like them to, check out these tips for creating effective differentiated instruction strategies based on a guest blog post from Janine Bracco Cox, an educational literacy coach and co-founder of One Stop Word Shop.
1. Ask Key Questions to Identify Students' True Needs
Asking questions that dig more deeply can help you get the information you need to customize content and help students grow. Here are a few examples of questions you can ask:
What has already been tried in the classroom?
Do you or the teacher have misconceptions about the student's needs and abilities?
Do you know what the student excels at and what he or she needs to know or practice?
Remember, you need to know students' precise needs in order to create strategies that truly help them learn.
2. Pay Attention to and Act on Small Behaviors
If you use a variety of differentiation strategies and a student is still struggling in one area, make sure you pay attention to any small behaviors they do that may impact their performance. For example, Janine Bracco Cox once noticed that a student struggling with reading fluency was switching hands to track words on the pages. When she had the student use only one hand and finger to track the words, the student's fluency and reading rate immediately improved.
3. Analyze Students' Misconceptions
Sometimes students' misconceptions will cause them to give the wrong response or negatively impact their performance. For example, if a student is struggling to answer a question in writing, he or she may not understand the vocabulary used or what the question is truly asking. Understanding students' misconceptions can help you better meet their needs.
Combining these tips with a variety of differentiation strategies can have a bigger impact on students' growth and performance. Be sure to visit our Language and Literacy section and other sections of our website to browse the various materials and resources you can use in the classroom.