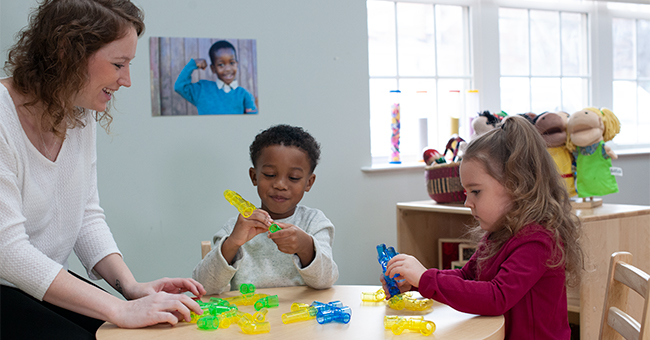 In Dr. Tonia Durden's newest series Dear CRT, she invites educators to reflect on who they are and where they are on their journey to becoming a culturally relevant teacher. Explore the rest of her series here.
Dear CRT,
I'd first like to welcome you to a new blog series especially written for the Culturally Relevant Teacher (CRT) or those of us who are constantly striving to be culturally relevant! My name is Tonia Durden and I am (and strive to be) a culturally relevant teacher!
STOP! Where are you now as you read this blog? Look around—what do you see? I am sitting in my home office and to my right are two book shelves (yes—to have not one but two bookshelves is a privilege—I know). On one shelf is a book titled 40 Day Soul Fast and on the other bookshelf is We Want to Do More Than Survive: Abolitionist Teaching and the Pursuit of Educational Freedom. To my left, I see three elephant statues with their horns up (a sign of good luck according to the Kenyan street vendors who sold them to me) and my grandmother's angel statue (I miss her every day!). As I write this blog I am listening to the sleepy cries of my infant who is with Grandma Cora downstairs and also the inspirational gospel playing softly on my computer. Again, I ask, what do you see? What do you hear?
If you are not in your classroom or area in which you serve, teach, and care for children, try to visualize the physical educational space. For a moment, put on the cultural eyeglasses of the children you teach. What would they see? Would they see books, toys, materials, dramatic play objects, artwork, or images that look like them, their families, and community members? Would they actually see the faces and hear the voices of their loved ones in the classroom? Would they hear songs, teacher, and child-talk in their home languages? If the answer is yes to all of these questions, Excelente!
Now, extend further and think about the diversity of our larger society. Culturally Relevant Teacher, how does the classroom environment represent non-stereotypical images of Women? Men? People of color? Individuals with exceptionalities? We begin first with positive images and connections to the children we teach, then expand further to ensure our environment promotes and normalizes the diversity that exists within American society and our world.
I begin with a description of my current surroundings in order to culturally situate how we create environments that reflect who and what we are. YOU, Culturally Relevant Teacher, have the power to create and construct a classroom environment that communicates your value and respect for the culture, language, and knowledge of the children you teach, their families, and their communities.
A part of our ongoing diligence and maintaining our integrity as a culturally relevant teacher is to constantly ask, "Do young children and families share and shape this educational space with me?" I, therefore, challenge you (and myself) to take a moment (now) and check out the following tools and references to see whether, and how, we are creating an equitable, inclusive, culturally meaningful, and safe space for young children.
Follow the links in the list below for FREE printable, anti-bias checklists and resources for your classroom.
Stay tuned, Culturally Relevant Teacher! After reflecting on our environment, we will then explore how we are actually engaging and interacting with young children in a culturally meaningful and responsive way.
Hotep,
Tonia Durden
About the Author
Tonia Durden, PhD, is a clinical associate professor of early childhood and elementary education and is a program coordinator at the Georgia State University College of Education and Human Development. She is also a co-author of the book Don't Look Away: Embracing Anti-Bias Classrooms.
Explore This Series
Dear CRT: Responsive Interactions
Dear CRT: Guiding and Nurturing Children
Dear CRT: Approaches to Learning
Dear CRT: How to Be Anti-Racist & Anti-Bias