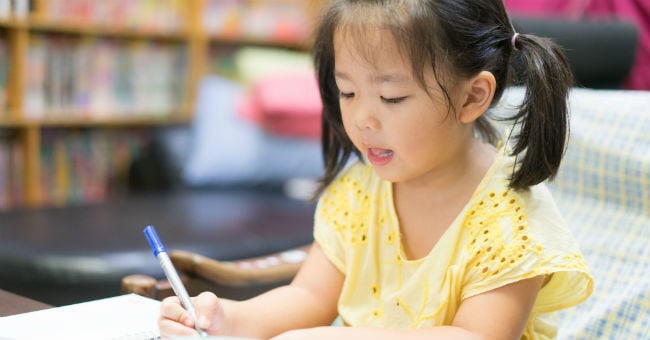 Article by Laura Bailet, PhD, Kaplan's Chief Academic Officer
The "achievement gap" is something we all hear about regularly. But what exactly is it, why is it important, and can we reduce or eliminate it?
The achievement gap refers to persistent differences in the academic achievement of students from differing backgrounds. But you probably know about it as more of a concept of race and ethnicity.
Black and Hispanic children score significantly lower as a group than white children on all kinds of achievement tests.
But race is not the biggest predictor of the gap.
Children of poverty, regardless of their race or ethnicity, score lower as a group than children from higher-income families.
Existing achievement gaps in reading and math at the beginning of the 4th and 8th grades are the most well-known, thanks to the annual National Assessment of Educational Progress (NAEP) testing. Recent data shows minimal to no gains in reading and math for all students. The poorest students scored worse than in 2015, whereas the highest performing students improved. And so the gap widens.
Demographic data shows that 50% or more of American public school students are poor and a majority (53%) of American public school students are persons of color. For economic prosperity in our communities, we need all children to be productive, capable, well-educated workers—regardless of their background!
Nearly all jobs require high school level reading and math skills. Beyond the ability to simply support themselves, children who experience high-quality preschool grow up and achieve more.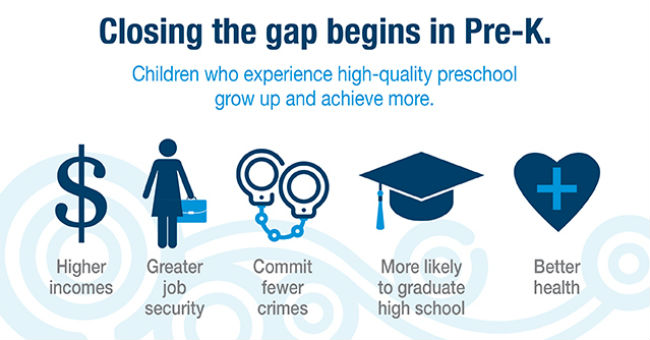 Employers are increasingly concerned there will be too few workers with the skills needed for the jobs of the future. Even the U. S. military struggles to fill its workforce needs, due in part to unacceptably low achievement levels among potential recruits.
While we've made some progress reducing the achievement gap for black and Hispanic children, the bigger issue is the disparity between poor and non-poor students, regardless of race and ethnicity. High and low achievers exist within every race, ethnicity, and socioeconomic level. But it is crucial that we maintain high expectations for EVERY child in order to close the gap.
That's why evidence-based literacy programs, such as Nemours BrightStart!, and interdisciplinary curricula, such as Connect4Learning™, are terrific resources for early childhood classrooms. They help close the achievement gap early and level the playing field so all children succeed.
About Laura Bailet, PhD, Kaplan Early Learning Company
Dr. Bailet has more than 30 years' experience in the field of early childhood. She earned her BA at Wake Forest University and her MA and PhD from Northwestern University. She is a licensed school psychologist and has expertise on a wide range of early childhood topics and learning disorders, including dyslexia and autism. The former Operational VP at Nemours Children's Health System and Assistant Professor at the Mayo Clinic College of Medicine and Science, she has published numerous journal articles and book chapters and has been recognized by many award boards. For her accomplishments, Dr. Bailet was selected as the top "Change Agent" in Jacksonville, FL, in 2006 and is the recipient of Jacksonville's prestigious EVE Award for her success in creating Nemours BrightStart!, the program to promote reading success for all children. She is a member of the Library of Congress Literacy Awards Advisory Board.