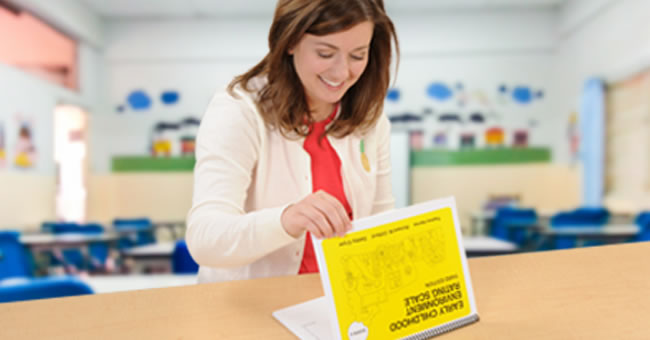 The Early Childhood Environment Rating Scale is used for QRIS systems; the evaluation of federal, state, and locally funded programs; setting up classrooms; and much more. ECERS-3 is the first major revision of the ECERS-R since 2005. The development of the ECERS-3 was based on the widespread usage of ECERS-R, feedback from the field, and extensive research and program improvement efforts. Below is some information about the key components of ECERS-3 and how it differs from the ECERS-R.
What Stays the Same?
If you've worked with ECERS-R, ECERS-3 will look very similar. Indicators are grouped into subscales and items, and it is scored in exactly the same manner. Just like ECERS-R, ECERS-3 covers children's broad range of developmental needs: language and cognitive, social and emotional, physical development, and health and safety. It also continues to focus on the productive use of time, but ECERS-3 does have simplified time calculations. With ECERS-3, you'll be using a familiar, improved tool to measure the global quality of learning environments for PreK and kindergarten students.
How ECERS-3 Is Different
ECERS-3 assesses programs for ages three through five. ECERS-R assessed programs for children 2½ through 5 years of age.
Teacher interviews are no longer a part of the process, but three hours of observation time is required.
The Parents and Staff subscale has also been eliminated from ECERS-3.
ECERS-3 has an increased emphasis on engaging language, literacy, and math experiences with many new items and indicators.
There is a decreased emphasis on counting materials—how those materials are used will be much more important.
Interactions and the teacher's role in the classroom are addressed in the ECERS-3, specifically the supervision of gross motor, individualized teaching and learning, self-child interaction, peer interaction, and discipline.
Five new language and literacy items have also been added to the ECERS-3:

Helping children to expand vocabulary
Encouraging children to use language
Staff use of books with children
Encouraging children's use of books
Becoming familiar with print
For more information about the Early Childhood Environment Rating Scale, Third Edition, visit the ECERS-3 page on our website. You can also visit the Environment Rating Scales Institute (ERSI) website for more information about all of the rating scales and supplementary materials for the ECERS-3.