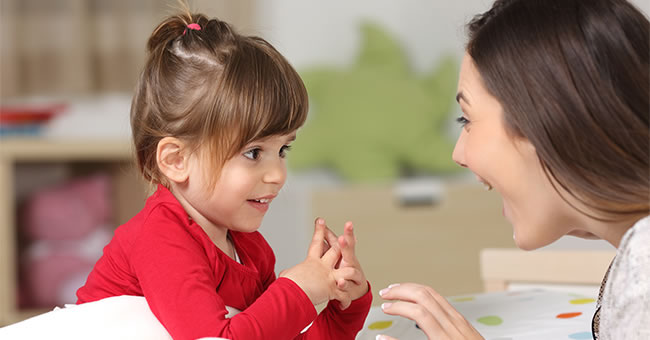 In this blog series, Susan Damico, Director at the Devereux Center for Resilient Children, discusses the mental health effects of the pandemic on children, educators, and families. In this article, Damico provides strategies to support your children's mental health during these uncertain times.
Parents and caregivers are very likely concerned about the negative impacts of the pandemic on their children. While the struggles may vary based on family circumstances, the lives of children across the country have been disrupted in some way. The good news is that parents and caregivers can protect children from the harmful effects of disruption and unpredictability. The even better news is that every single parent has what it takes to make children feel safe and secure during these times of uncertainty. These two strategies may sound ordinary (more good news!), but the results can be quite extraordinary. If your daily routine includes these two simple strategies, know that you are doing what it takes to support your children through these challenging times.
Tuning in: Having an attuned relationship with your child means that you are "in sync" with their wants and needs. It is about matching your voice or facial expressions to your child's moods and emotions. You smile when your child smiles. You provide comfort when she is upset. You notice and respond to his needs. You are caring and loving. If your child knows that you love her unconditionally and take delight in who she is, you are teaching your child how to have a loving, healthy relationship. In these challenging times, we may find ourselves distracted, disoriented and even distressed. It is critical that parents and caregivers check in on how the stress of the COVID–19 crisis is impacting their ability to really tune into their children's wants and needs. Simply asking yourself this question may be enough to help you tune in. If you find that it is not enough and you need to seek support, please know how critical it is that you do.
Provide consistency: Being consistent means you do some things the same way every day for your child. For example, reading books before naptime, singing the same song each time you change your baby's diaper, and always greeting your child with a smile after naptime. Children depend on these routines and predictable behavior. Consistent care and routines build trust and safety. If your daily routines have been disrupted by the COVID-19 crisis, that is understandable. You may need to change elements of your routine to accommodate the changing circumstances. Take some time to reflect on what you can control and predict for your child throughout the day. Now that you have your ideas, remember the power that practicing these things with consistency can have on your child's feelings of safety and security.
About the Author
Susan Damico is a former Legislative Assistant and current Director of the Devereux Center for Resilient Children where she manages and coordinates all elements of the center. She graduated from Bucknell University and received her Master's degree in Social Service Administration from the University of Chicago.
Explore This Series
Mental Health Effects of COVID-19 on Educators
Mental Health Effects of COVID-19 on Families