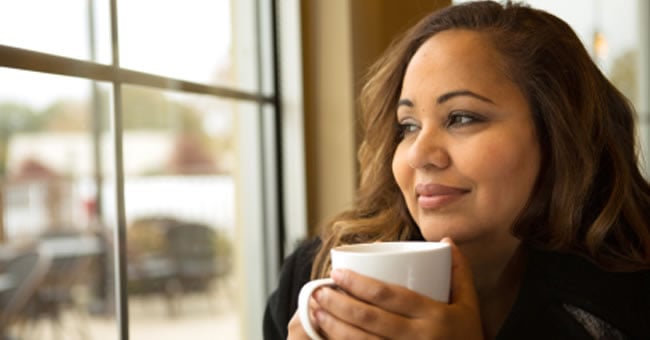 Having several breaks and days off throughout the year is what helps educators catch up on work and recharge for their return to school. Even if you have papers to grade or lessons to plan, it's important you take time for a little R&R during school breaks. Whether it's winter/summer break or a short holiday vacation, here are a few ways you can rest and relax during your time off from school:
Take time to eat a good breakfast. School mornings usually mean a quick and easy breakfast for most educators, so abandon the breakfast bars and cereal for a more filling breakfast (e.g., bacon, eggs, and pancakes/fruit with coffee or orange juice) that you can sit down and enjoy.
Go outside and enjoy the sunshine. If you're an educator, you likely spend a good amount of each day indoors, so use your day(s) off as an opportunity to get outside and soak up the sunshine. Even if it's cloudy outside, you can still take a walk and enjoy being outdoors.
Have lunch with a friend. Treat yourself to lunch out with a friend or two during school breaks. It's a great way for you to step away from grading or doing housework and gives you an opportunity to relax and unwind.
Take an exercise class or do a fun physical activity. Attend the early morning yoga class you've been wanting to participate in, or get some friends together and go on a hike. Dancing is also a fun physical activity you can easily do to get moving on your days off from school.
Write in a journal or listen to soothing music before you go to bed each night. Consider school breaks your chance to catch up on sleep or at least get a good night's sleep. Writing down what's on your mind or listening to soothing music can help you go to sleep faster and sleep better throughout the night.
Enjoy time with your family. Go visit a relative you haven't seen in a while, spend time with your parents or grandparents, or do a fun family activity with your kids and spouse.
Take time to be creative. Whether it's through a hobby, an art class, or a DIY project from Pinterest, giving yourself time to be creative can help you de-stress and relax while also giving you an opportunity to be whimsical and use your imagination.
Set aside some time just for you. Even if it's just reading a chapter of a book or sipping a cup of coffee, making sure you have a little me time during school breaks is essential. If you have kids, try to set aside time for yourself early in the morning or late in the evening when the kids are asleep.
You may feel like you don't have time to truly take a break, but it's important to remember that taking time to rest and relax during school breaks will ultimately help you keep a positive attitude and maintain your energy throughout the school year.