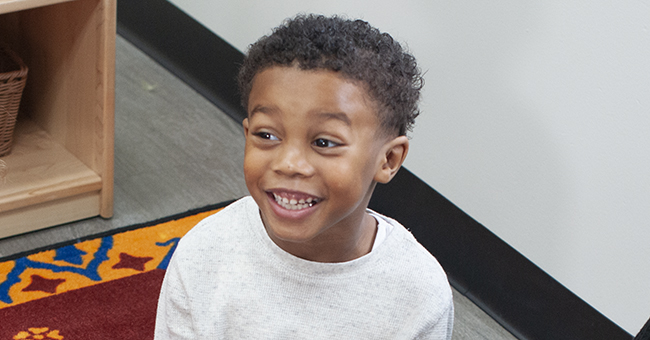 Please note, this is the third installment in Dr. Tonia Durden's blog series Times Up!: Be Equitable. If you are new to this series, we recommend that you first read A Shield of Armor and Be Aware: Confronting My -isms.
As with many families across America, during the pandemic, I threw out my inhibitions about screen time and often engaged my young children with various musical and visual animations. There were two specifically that my two and four-year-old would stop whatever play activity they were engaged in and stare at the screen in awe and as if mesmerized by the visuals and sounds . . . Disney's feature productions, Black is King by singer Beyoncé and Hamilton by playwright Lin-Manuel Miranda.
If you haven't had the opportunity to check out these two productions I urge you to do so as it is important to understanding culturally relevant teaching.
How so? Let's first break down the term culturally relevant teaching. To teach in a culturally relevant way is to begin with a child's frame of references:
The what: what I know, what I see, what I learn
and
The how: my core, my spirit, my engagement
So, in the case of Beyoncé's Black is King, lyrically it represents culturally relevant teaching because the messages and imagery focuses on a standard and expectation of Black excellence (the what) and not the stereotypes, biases, or prejudices that society often place on Black men and women. Therefore my very young children were visually, emotionally, and physically engaged in this visual album because of the affirmative language, positive visual images displayed, and aesthetic rhythm that they enjoyed dancing to (the how) with artists who look like their siblings, mother, father, grandmothers, uncles, and so forth (the what).
Similarly, with Hamilton the Musical, the cadence and infusion of hip-hop, drama, and active movement by actors of color captivated my children's attention and engagement. Like the actors, my children saw themselves (the what) as characters, sheroes and heroes in this musical—a direct contrast to the other Disney films that do not have the same cultural relevance or visual display of characters of color and the types of beats and musical rhythm they listen to at home (the how).
It was important that I introduce this topic not with the standard definition of culturally relevant teaching, but within the context of my own cultural references and those of my young children. This, too, is where you should begin.
What is your culture? What are your lived experiences and ways of being? Who are you at the core and why? What music just makes your whole spirit come alive? What visual representation would have you stop an important task and become engaged?
Answering these questions as a professional is important because our own culture becomes invisible to us, but very visible and suffocating for children who do not share the same culture that we do. Therefore, I urge you to first examine and identify your own culture and ways of being. As a tip, start a teacher journal in which you reflect on cultural commonalities and differences you observe in your daily interactions with young children and families.
Were you hoping for specific strategies on ways to implement high quality culturally relevant teaching? Again I urge you to view Black is King and Hamilton the musical. What were your reactions and why? Is it clear how they relate to culturally relevant teaching?
Stay tuned for the next topic in this Be Equitable series titled Be Intentional: Culturally Relevant Teaching—My Beliefs.
About the Author
Tonia Durden, PhD, is a clinical associate professor of early childhood and elementary education and is a program coordinator at the Georgia State University College of Education and Human Development. She is also a co-author of the book Don't Look Away: Embracing Anti-Bias Classrooms.
Explore This Series
A Shield of Armor
Be Aware: Confronting My -isms
Be Intentional: Culturally Relevant Teaching — My Beliefs
Be Intentional: Culturally Relevant Teaching — My Teaching