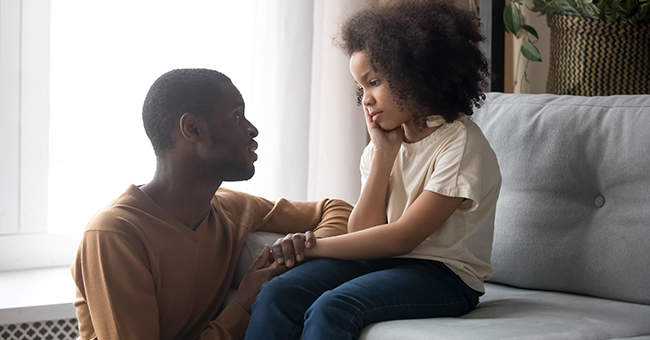 In this blog, Dr. Angela Searcy shares timely and practical guidance for parents and educators struggling to address or explain violence to young children, and help them cope, in a developmentally appropriate way.
No matter if your child or student is a toddler, preschooler, adolescent, or even young adult, follow these tips in the aftermath of a tragic event or violence.
Watch for:
Changes in behavior (more irritability, non-compliance, temper tantrums, crying)
An increase in clinginess or withdrawal.
A regression in skills.
Your child/student repeatedly asking questions, as they may be confused or not fully comprehend the event.
An increase in your child/student's need for more attention.
Try 3-Ws to talk to your child:
What do you know about . . . ?
What do you wonder about . . . ?
What are you feeling today?
How Do I Start This Conversation?
When starting the conversation:
Keep in mind children are listening, watching, and absorbing everything that happens around them. Not speaking might lead to more anxiety and fear than broaching the conversation. Remember, speaking about discomfort can elicit more comfort.
There is no way to "make a mistake." You are already an expert on the words and examples that will resonate with your child/student. The simplest words are usually the best. It is not about being perfect–just present. Whatever you feel comfortable saying is good enough.
Think about natural times your child is most likely to talk, for example, in the car or bedtime. Remember, children tend to talk while playing or during everyday routines. Children's literature is a great jumping off point from which to start a conversation. Books such as Something Happened In Our Town by Marianne Celano, Marietta Collins and Ann Hazzard, Click, Clack, Moo, Moo, Cows That Type by Doreen Cronin, Hands Up! by Breanna J. McDaniel, Peaceful Fights for Equal Rights by Bob Sanders, and The Undefeated by Kwame Alexander are some great examples for very young children. Ask older children what they might be seeing on the internet or hearing from friends.
Listen to your child's thoughts without interruption. Gently clarify any misconceptions. Let your child/student know you accept them and their ideas even if you disagree.
If your child is preverbal, remember they are still always communicating. Observe their non-verbal cues and play. Play episodes can provide important clues to what your child knows and understands.
Keep in mind that children can understand more than they can communicate, so saying "It is a challenging time, but I will try my best to keep you safe" can affirm your child/student's sense of comfort and safety.
Remind your child and yourself "Trying" doesn't mean they will never be in an unsafe situation. It means you will make your best attempt, and if your best attempt isn't successful you will still be there to provide support if a situation becomes unsafe. Be confident that your best attempt is always good enough.
Help your child/student to express themselves through playing writing, drawing, music, running, dancing, yoga, etc. Take a break from the situation and let your child/student know it's okay to laugh and even have fun in the aftermath of a shocking, tragic or violent event.
What Else Can I Do?
Limit exposure to violent images or media. Keep in mind young children whose concept of time is just emerging. Your child might think a repeated image on TV is reoccurring each time it is shown.
Ensure talk about an event does not dominate your conversations and balance those conversations with other important routines and activities. Have you ever been surprised by your child/student repeating words you said but did not mean for them to hear? Be aware that whenever your child/student is within earshot of an adult conversations they are listening to adult conversations. Always be mindful or your words and actions.Provide extra attention and check back in on a regular basis.
Most important of all, keep in mind that it is in moments of stress and anxiety that some of the most meaningful learning and growing can occur.
About the Author
An educator since 1990, Dr. Angela Searcy has experience at all levels of education providing services to children and families as a teacher, child-development specialist, and independent consultant. A former neurodevelopment specialist, she is the owner and founder of Simple Solutions Educational Services, a professional-development company. She is a trainer, a speaker, an adjunct instructor and seminar leader at the Erikson Institute in Chicago, Illinois, and the author of Push Past It!: A Positive Approach to Challenging Classroom Behaviors.